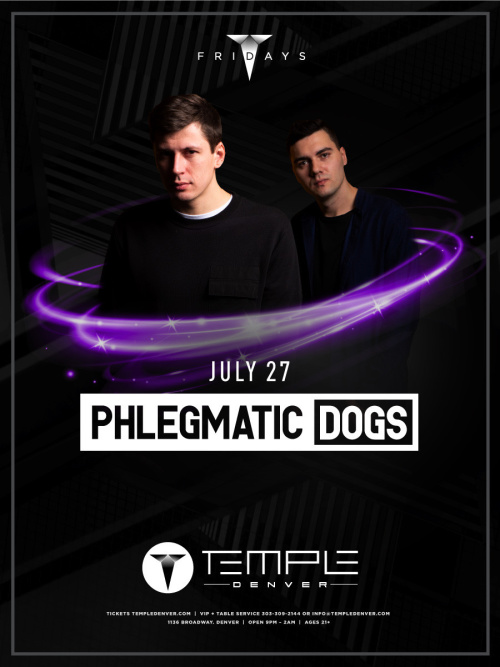 Friday, Jul 27, 2018 @ 9:00pm
Phlegmatic Dogs
Event Description
Temple Presents Phlegmatic Dogs
We are dogz. Two buddies Damian and Slava from Russia, living in the suburb of Moscow. Live like we want, do what we want. Daily we make hard work - we chase neighbor's cats, steal meat from Mr. Pete's steak shop, warm up in the stranger's entrance hallaways, protect our area from other dogs. All the rest of the time we do bass.
Temple Nightclub Friday's is a venue for artists, by artists, offering a nightlife experience that is unrivaled in the Mile High region. Temple Denver features awe-inspiring, fully immersive state of the art lighting and visuals, to a thundering custom sound system, paired with world-class talent and theatrical production.
Temple is a 21+ nightclub experience.