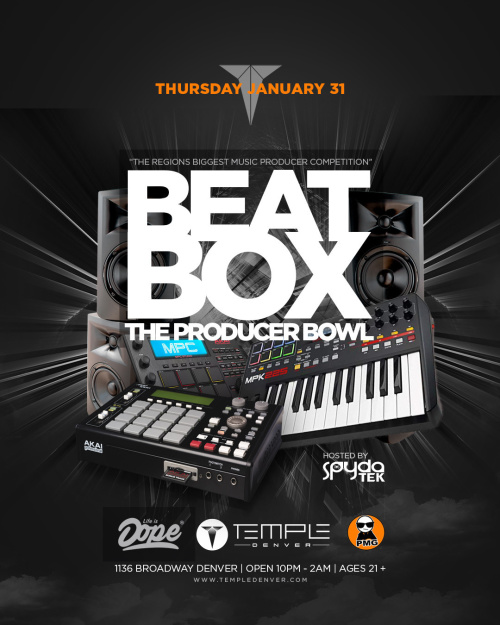 Thursday, Jan 31, 2019 @ 9:00pm
PMG Beat Box Producer Competition
Event Description
Denvers biggest producer competition

PMG beat box is a head to head producer battle that is the most respected in the region. 

Producers can sign up for the draft by purchasing a producer pass for $50 securing your entry in the draft 

producers will be evaluated by staff and a draft will determine who makes it to the battle once the draft happens 16 producers will be selected.

if you are not selected but have entered the draft with payment your will be refunded minus 10 dollars for processing. 

Draft date and announcement will will be announced soon! You can secure your spot in the draft by clicking purchase producer entry tickets

Fans can come enjoy the biggest producer competition 

by purchasing a GA ticket

Thank you!