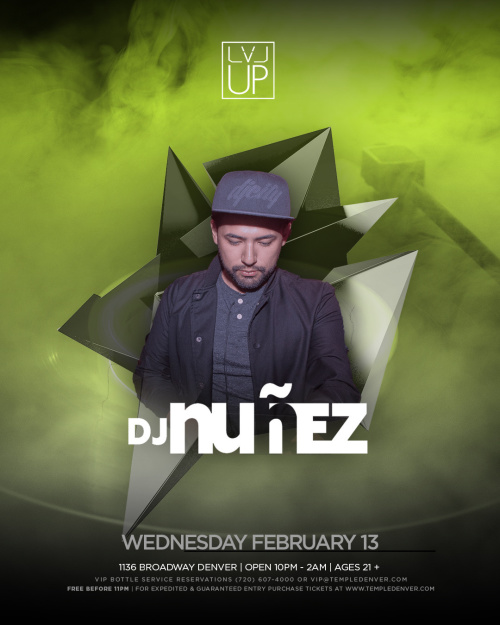 Wednesday, Feb 13, 2019 @ 10:00pm
LVL Up Wednesdays Featuring DJ Nunez
Event Description
Temple Presents LVL Up Wednesdays Featuring DJ Nunez
2 For 1 Absolute for the ladies 
Beer Pong 
LVL Up Wednesday's brings the best in Open Format, Hip Hop, R&B, House and Top 40, all mashed up to create an experience unrivaled in the Mile High region. Experience LVL, a glowing geometric room that features floor to ceiling lighting with a booming a Funktion-One sound system. LVL features an intimate dance floor with 9 Bottle Service Tables for the best VIP experience in Denver. 
For VIP Bottle Service Reservations call (720) 607-4000 or email [email protected] 
Temple is a 21+ nightclub experience.