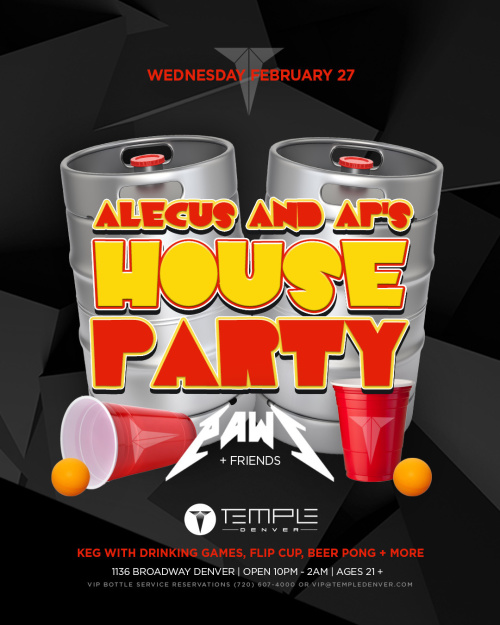 Wednesday, Feb 27, 2019 @ 10:00pm
Alecus & APs House Party
Event Description
Alecus & APs House Party
2 For 1 Absolute for the ladies
Beer Pong, Flippy Cup & More
We've been treatin' days like the weekend, and what better way to treat a Thursday like a weekend than a classic "house" party. Join Alecus and AP, Temple's resident hosts, on Thursday, February 27th for an evening of all-American drinking games.
Gather your friends, head over to Temple Denver and pick your partner to compete in flip cup, beer pong and more. Enjoy live music from Paws + Friends as well as friendly competition. The tables will be running from 10pm-2am (21+ only).
For VIP Bottle Service Reservations call (720) 607-4000 or email [email protected]
Temple is a 21+ nightclub experience.