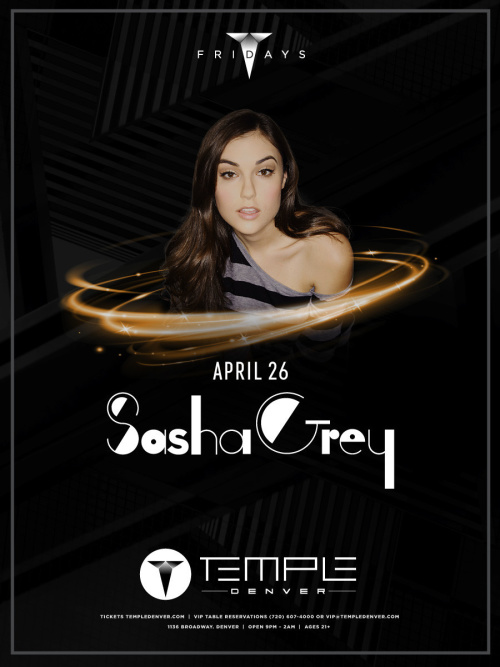 Friday, Apr 26, 2019 @ 9:00pm
Sasha Grey
Event Description
Temple Nightclub presents Sasha Grey!
As a musician, she's written and produced her own original songs and remixes. She's also lent her voice to tracks by artists Infected Mushroom, Current 93, , and X-TG (Throbbing Gristle). United over a love of Throbbing Gristle and Chris and Cosey, Richard Fearless (Death in Vegas) recently partnered with Grey as writer and vocalist, for the album Transmission (2016). Their latest single 'Honey' was released in June 2018.
Temple is a 21+ nightclub experience.