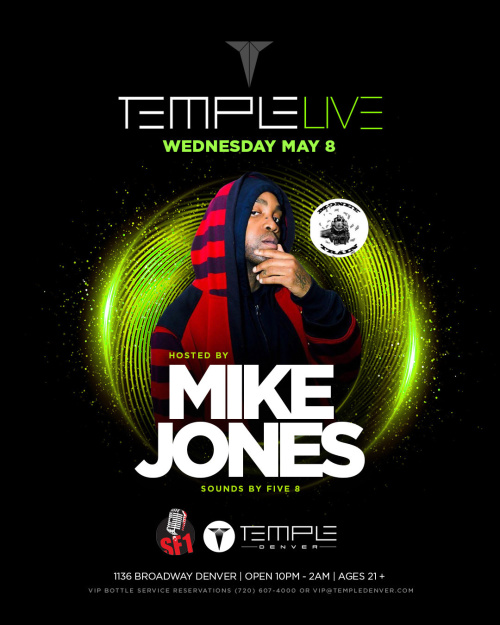 Wednesday, May 8, 2019 @ 10:00pm
Mike Jones
Event Description
Mike Jones at Temple Live
Who? Mike Jones!
Mike Jones is hosting TEMPLE LIVE on Wed., May 8 for an intimate performance of his hit songs in a nightclub setting. Let's pop bottles and turn up on a Wednesday! 
Come get down on the dance floor with sounds by DJ Five 8 and emcee SF1. Arrive early because we will be giving away prizes throughout the night! 
Mike Jones is an American rapper, actor, and entrepreneur. He initially was with Swishahouse, then left to found his own label, Ice Age. At that time, Swishahouse was signing fellow upcoming southern rappers Slim Thug, Paul Wall and Chamillionaire. In 2004 after the release of his breakout single "Still Tippin'", which was receiving lots of radio play, Jones signed a major deal to Jive Records and Warner Bros. He quickly released his second single, "Back Then", which eventually went Platinum, making it Jones's first Platinum single. On April 19, 2005, Jones released his debut album, Who Is Mike Jones? After two months the album also achieved Platinum status, eventually reaching double Platinum. 
VIP Bottle Service Options Available
Temple is a 21+ nightclub experience