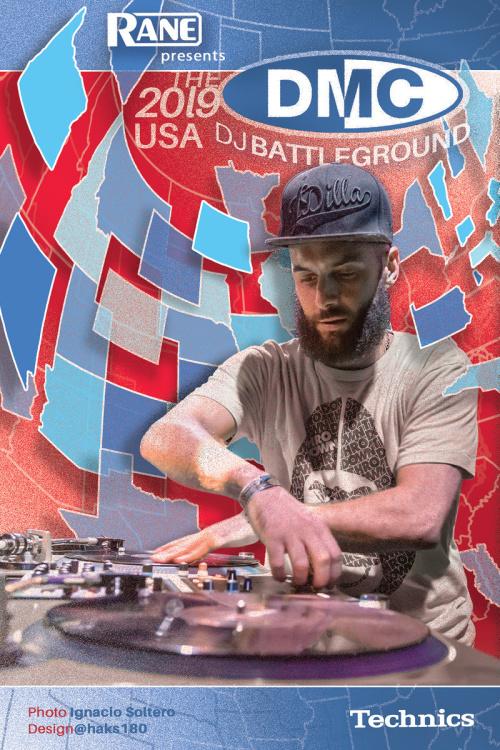 Sunday, Sep 8, 2019 @ 5:00pm
2019 DMC USA Finals DJ Battle feat. DJ Qbert + Host Lord Finesse
Event Description
2019 DMC US Finals DJ Battle feat. DJ Qbert presented by Rane + Mile High DJ Supply!
Supported by Technics!
Feat. DJ Qbert
Host: Lord Finesse (DITC)
2019 DMC Regional DJ Champions competing include:
Cysko Rokwel - Denver CO
Toltech: Chicago IL
Ragoza - Chesterfield MA
Ambideckstriks - Tacoma WA
The Beat Molester - Seattle WA
Dopez - San Antonio TX
DJ Steel - Lakewood NJ
DJ Remedy - Baltimore MD
Ty Handswell - Severn MD
DJ Throdown - Washington DC - is invited to defend his 2018 DMC US Champion title
Established in 1985, DMC DJ Battles are the most legendary, longest running and prestigious DJ battles in the World. From the DMC stage, legends are made. Some of the music industry's best DJs are DMC World Champions including DJ Craze, Mix Master Mike, DJ Qbert, A-Trak, DJ Cash Money, and Denver's own DJ Chris Karns! 

It all goes down on Sun. Sept. 8th at Temple Nightclub located at 1136 Broadway between 11th and 12th Streets from 5pm to 10pm. A full all-star line up of National and World Champion DJs performing and judging will be announced very soon! All ages welcome. 21+ with ID to drink. Only still photography is permitted but absolutely no recording, filming or live streaming of any kind on any platform.
Each regional champion will perform a 6 minute showcase routine. Our panel of champion battle veteran judges will determine who wins the national title, major prizes PLUS a trip to London to represent the USA at the DMC World DJ Championships on Sept. 28th. Please visit dmcdjchamps.comfor more info on DMC battles across the World. Sponsors and press can contact [email protected]. Please follow DMC USA at @dmcusadjbattles and check out footage from previous battles at www.youtube.com/TheOFFICIALDMCUSA.
**YOUTH UNDER 17 CAN PURCHASE TICKETS AT THE DOOR FOR $10***