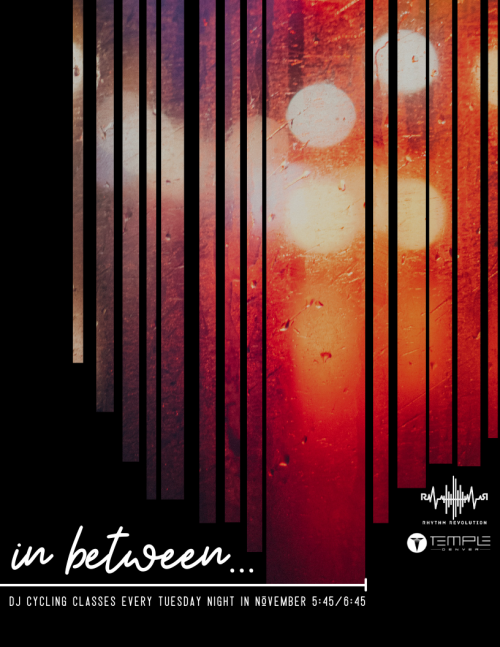 Tuesday, Nov 12, 2019 @ 5:45pm
In Between Cycling Series
Event Description
Temple and The Rhythm Revoluation present In Between Cycling Series
Choose from 2 class times:
5:45 - 6:30PM
6:45 - 7:30PM
If you don't know yet who we are or what we do, now is time to find out what all the hype is about.

Right now, until our new studio is done being constructed,
we're hitting the road again, with our LIVE SOUNDcycle classes
Our "Road Show".
Yup we bring the bikes to you.

After having been all over Denver this summer at hot spots like the Dairy Block and MCA Denver, this time we take up temporary residency at Temple Denver.
So for the whole month of November, you can ride with us every Tuesday night at 5:45 or 6:45.

Each cycling class is 45 minutes. No we don't rent shoes, you can bring your own to clip in (spd compatible) or regular gym shoes.

Beyond that plan on proper underground sound, lights, and a whole lotta bass in your face, leaving you glowing with sweaty bliss.

It's kinda like dancing at the club, only healthier.

$15 for first time riders

Join us and mount the f*ck up!