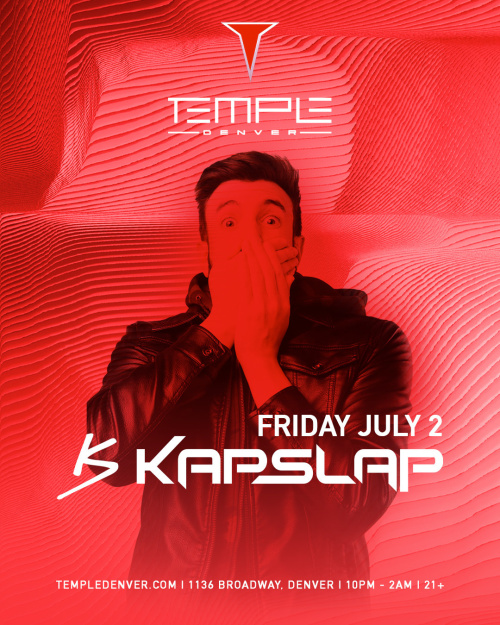 Friday, Jul 2, 2021 @ 10:00pm
Kap Slap
Event Description
Kap Slap at Temple Denver
Kap Slap – real name Jared Lucas – built his sizable following as a touring DJ while he was still pursuing a double major at Lehigh University. Performing at universities and clubs across the country, the multitalented college-student-turned-DJ broke through thanks to his mashups and mixes – infusing the energy and groove of electronic dance tunes with everything from current pop hits to Motown classics. Staying true to the fun party vibes that lead to his initial rise, Kap Slap has since performed at major festivals, including KAABOO, Hangout Music Festival, Snow Globe, Made in America, Firefly Music Festival, as well as countless top venues and nightclubs. When not DJing – and often while DJing – you can also catch him in Instagram clips "banana creepin" – or he might catch you in his!  
ABOUT TEMPLE
Temple Nightclub is a venue for artists, by artists, offering a nightlife experience that is unrivaled in the Mile High region. Temple Denver features awe-inspiring, fully immersive state-of-the-art lighting and visuals, to a thundering custom sound system, paired with world-class talent and theatrical production.
Temple is a 21+ nightclub experience.
For VIP, email [email protected]