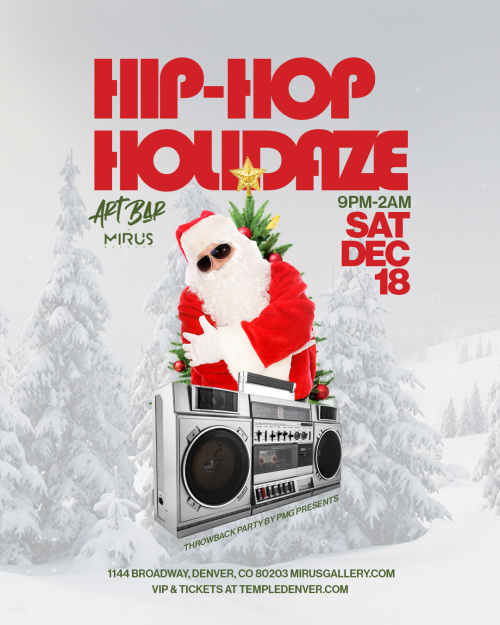 Saturday, Dec 18, 2021 @ 9:00pm
PMG Presents: Hip-Hop Holidaze Party
Event Description
Come to this fun high-energy, throw-back to now hip hop Holidaze party! 
2 DJs will be spinning nothing but the best throw-back jams in the beginning of the night and take you through the years to the new joints at the end!
Mistletoes will be everywhere so watch out! We are getting in the spirit this year with free gifts, raffles, and more.
Party with a purpose and help raise toys for charity by bringing an unopened toy for kids this holiday! 
Lock in your tickets. 
People who bring a toy get a free ticket on the link but it's only open till December 11th
After that bringing the toy get you a discount! 
We can't wait to see you there!
Toy drive for several Denver charities