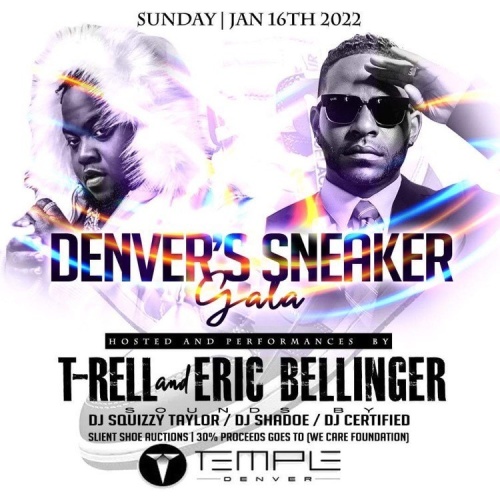 Sunday, Jan 16, 2022 @ 10:00pm
Denver Sneaker Gala
Event Description
Denver's Sneaker Gala KUSH ALUMNI & PMG PRESENTS Formal Attire & Sneakers Only
About this event
KUSH ALUMNI & PMG PRESENTS
We'd like to welcome everyone to our sneaker gala. This is a one of a kind event and will be enjoyable for everyone. This is a formal dress attire event with sneakers only. Meaning, ladies and fellas (MUST WEAR SNEAKERS). Attire includes: Ladies DRESSES and Men suits, blazers with an upscale casual look only.
The Sneaker Gala red carpet pre-party is from 8pm-10pm and will include a 360 photo booth, sneaker gallery layout and a silent shoe auction where proceeds will be donated to the We Care Foundation. As well as, Sneaker hand painted live art auction with food provided for all guest along with give aways all night.
The Sneaker Gala will start at 10pm-2pm with a special guest host and three premier dj's.